Co nowego w IceWarp Deep Castle Gen 2
Rewolucyjny panel powita Cię przy logowaniu.
Łatwe do uruchomienia i zabezpieczone hasłem Konferencje.
Ulepszone opcje współpracy nad dokumentami.
Zupełnie nowy Desktop Client.
Panel IceWarp
Panel to nowy ekran startowy IceWarp i brama do całego ekosystemu współpracy.
Dostęp do wszystkich funkcji za pomocą jednego logowania
Rozpocznij swój dzień od zalogowania się do Panelu pod adresem login.icewarp.com lub przez stronę internetową IceWarp i w łatwy sposób nawiguj pomiędzy wszystkimi elementami.
Zarządzaj urządzeniami mobilnymi
Przeglądaj, zarządzaj i usuwaj swoje urządzenia mobilne lub zobacz przewodnik, jak dodać konto IceWarp do swojego urządzenia.
Wsparcie techniczne w Panelu
Wsparcie priorytetowe: Formularz zgłoszeniowy administratorów zostanie wstępnie wypełniony po kliknięciu ikony pomocy.
Live support: Każdy użytkownik może prosić o poradę bezpośrednio z Panelu klikając na ikonę Live Support.
Pomost do ustawień administratora
Administratorzy mogą szybko otwierać konsolę administracyjną, konfigurować domeny lub edytować informacje dotyczące rozliczeń bezpośrednio z Panelu bez konieczności przełączania się na inną usługę.
Konferencje
Po wyjściu z fazy beta, Konferencje są w pełni gotowe do użytku dzięki potężnym funkcjom, które zapewnią sprawną obsługę Twoich spotkań grupowych.
Planowanie
Ustaw połączenie konferencyjne z wyprzedzeniem. Nazwij je, zaproś uczestników i dodaj notatki. Zaproszone osoby automatycznie otrzymają e-mail ze szczegółami połączenia i linkiem umożliwiającym dołączenie.
Ochrona hasłem
Chroń swoje rozmowy przed niepożądanymi uczestnikami. Organizator może zabezpieczyć połączenie hasłem przyznając dostęp tylko uprawnionym uczestnikom.
Moderator
Moderator może wyciszać i ponownie włączać głos uczestnikom, zakończyć spotkanie lub usunąć z niego jakiegoś uczestnika, jeśli zajdzie taka potrzeba. Rola ta może zostać przekazana innemu uczestnikowi.
Spotykaj się bez ograniczeń
Każdy użytkownik może rozpocząć konferencję i zapraszać kolegów lub użytkowników zewnętrznych. Uczestnicy mogą dołączyć do spotkania z poziomu przeglądarki bez instalowania czegokolwiek. Konferencje obsługują do 70 uczestników wideo i nieograniczoną liczbę uczestników audio.
TeamChat
Nowe funkcje TeamChat uczynią współpracę jeszcze łatwiejszą.
Stream TeamChat
Stream TeamChat w WebDokumentach umożliwia Ci dyskusję na temat wprowadzonych zmian bez rozpraszania się. Prawostronny panel z czatem wynosi współpracę na całkowicie inny poziom.
Wzmiankuj wszystkich
Upewnij się, że każdy widzi Twoją aktualizację w pokoju TeamChat po prostu używając @All members.
Zupełnie nowy Desktop Client
Poznaj odświeżony, nowoczesny wygląd i przydatne funkcje.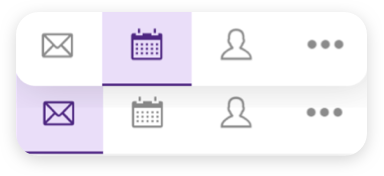 Poręczne paski boczne
Nie ograniczaj prawej strony ekranu jedynie do czatu. Nowy pasek boczny oferuje także szybkie skróty do kalendarza, planu dnia i kontaktów.
Notatki
Natychmiast chwytaj myśli lub zapisuj pomysły dzięki nowej funkcji Notatek w IceWarp Desktop Client.
Pilnuj odpowiedzi
Najlepsza z nowych funkcji, czyli Pilnuj odpowiedzi, pomoże Ci śledzić ważne e-maile.
Ulubione
Przypinaj często używane elementy.
Już z końcem tego roku
Webflow
Dopasuj swój IceWarp za pomocą danych z wybranych przez Ciebie usług. Łatwa integracja z usługami firm trzecich dzięki kilku kliknięciom dostępna już wkrótce.
E-maile wideo
Czasy wymiany mnóstwa wiadomości w celu wyjaśnienia jednej kwestii dobiegły końca. E-maile wideo to przyszłość e-komunikacji.
Panel Gen 2
Druga generacja wyświetla najnowsze dokumenty i statystyki. Panel będzie można dostosowywać do wymogów firmy..
Zobacz Deep Castle w szerszej perspektywie