Pomoc techniczna IceWarp
Każdy użytkownik IceWarp ma prawo skontaktować się z naszym zespołem pomocy technicznej za pomocą formularza Live Support, który znajduje się na naszej stronie internetowej. Narzędzie jest dostępne 24 godziny na dobę, 7 dni w tygodniu, bezpłatnie. Czas reakcji wynosi 48 godzin.
Michael
Head of Support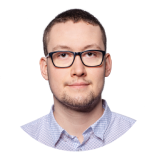 Daniel
Application Specialist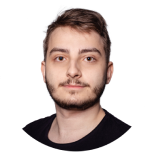 Petr
Sr. Application Specialist
Marek
Sr. Application Specialist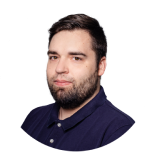 Michal
Escalation Specialist
Philip
Mirapoint Specialist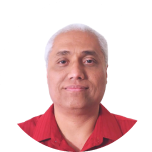 Steve
Sr. Application Specialist
Bo wszystkie pytania zasługują na odpowiedź
Live support
Live Support jest Twoim pierwszym punktem kontaktu z naszym zespołem technicznym. Dostępny 24 godziny na dobę, 7 dni w tygodniu, jest bezpłatny dla wszystkich.
Oddzwonienie

(tylko obsługa priorytetowa i klienci w chmurze)

Zwyczajowy czas reakcji to 2 godziny w godzinach pracy

48 godzin gwarantowanego czasu reakcji

Wsparcie dla produktu Mirapoint
Wsparcie priorytetowe
Klienci z lokalnie zainstalowanym oprogramowaniem (on-premise) mogą wykupić wsparcie priorytetowe jako usługę, aby mieć pewność, że otrzymają wymagany poziom wsparcia. Gwarantowany czas reakcji może wynosić nawet 1 godzinę, łącznie z oddzwanianiem w przypadku problemów krytycznych, w zależności od wybranego planu
Usługa przedpłacona

Dostępne oddzwonienie

Czas reakcji zależny od posiadanego planu
Często zadawane pytania (FAQs)
Co to jest oddzwanianie?
+
Inżynier wsparcia, według własnego uznania, oddzwoni na Twój numer telefonu, aby zebrać informacje dotyczące Twojego zgłoszenia, czy też poinformować Cię o ważnych zmianach lub postępach.
Live support dla wszystkich, naprawdę?
+
Tak, każdy może zapytać o wszystko, co dotyczy IceWarp. Począwszy od pytań o konfigurację Twojego ulubionego klienta poczty email, resetowanie hasła, a skończywszy na skomplikowanych kwestiach takich jak konfiguracja własnej domeny. Żadne pytanie nie jest zbyt proste ani zbyt skomplikowane, aby pozostało bez odpowiedzi.
Czym są poziomy ważności?
+
Problem krytyczny to wyłączony system lub gdy zakłócona zostaje normalna praca dużej liczby użytkowników. Dotyczy to również krytycznej utraty funkcjonalności aplikacji lub wydajności skutkującej dużą liczbą użytkowników, którzy nie mogą wykonywać normalnych operacji.
Czy jesteś klientem Mirapoint?
+
Skorzystaj z funkcji czatu Live support. Członek naszego zespołu wsparcia odpowie Ci w ciągu 48 godzin.
Co jeśli nie mogę czekać na odpowiedź z Live support?
+
Jeśli zamkniesz przeglądarkę, otrzymasz odpowiedź e-mailem, pod warunkiem, że podasz nam swój adres e-mail.
Co to jest wsparcie zdalne?
+
Członek naszego zespołu pomocy technicznej może pomóc w rozwiązaniu problemu, uzyskując dostęp do systemu za pośrednictwem połączenia zdalnego.